Top Secret Year 6 Mission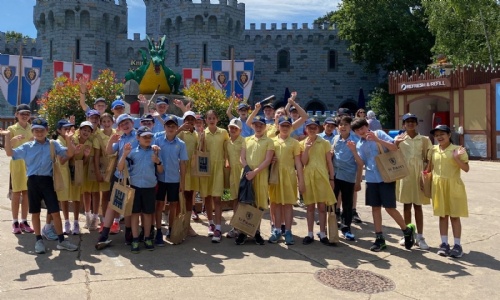 A surprise visit to Legoland for our Year 6 pupils.
Our Year 6 pupils were surprised with a visit to Legoland. It was almost 'mission impossible' to keep the surprise a secret, but it was apparent from the squeals of glee when they saw the sign at the entrance to Legoland that all the 'hush-hush' planning was well worth the effort. Their teachers were repeatedly told, 'This is the best day ever!' by the super appreciative children. They were all superbly behaved, and it was an absolute delight for their teachers to spend the day with them. Thank you to all the Year 6 teachers who made the trip possible. We are sure that both staff and pupils made some treasured memories.