Headmaster's Welcome
I am delighted to welcome you to St Piran's School, one of the most exciting, inspirational and family-centred preparatory schools in the country.
Our much-loved school might have 200 years of history behind it, but it is always looking to the future. We continue to push the boundaries of academic excellence, artistic flair, sporting prowess and personal development within our clear Christian ethos.
Anna, Isabella, Thomas and I feel blessed to have joined this very special community. From the moment we walked through the doors, we knew this was the school for us.
Our children, like yours, will experience a truly personal journey where they will feel valued and able to flourish, supported by inspiring teachers and an array of superb educational, extracurricular and sporting facilities. Happy children succeed, and we place the relationships between staff, children and parents at the forefront of all we do.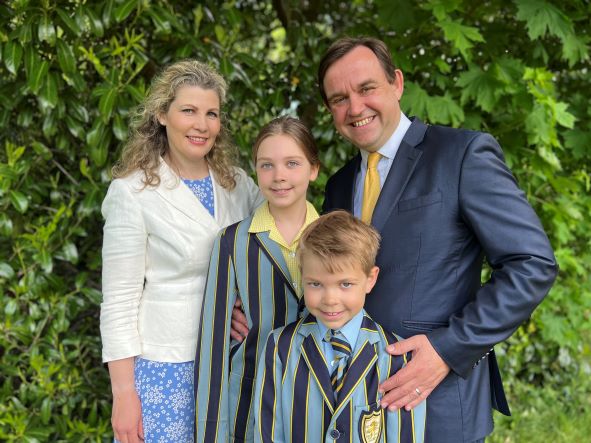 As a Headmaster, I believe that a key role is to serve my staff so that they deliver an exceptional education for every child. I want my teachers to impart a passion for each area of the curriculum, engulf children in positivity and communicate the potential of every child so clearly that they are inspired to see it in themselves. We truly believe that the most beautiful thing a child can wear is confidence.
From the moment your child walks through our doors to that final Leavers' Ceremony, they will be treated and nurtured as individuals.
We embed our Learning Habits into all aspects of school life; they are:
We use our hands to
ENGAGE
We use our heart to be
MOTIVATED
Through these Learning Habits, we bring passion and fun to learning, creating curiosity and a desire to learn more. This is why I truly believe that St Piran's inspires confidence in all our pupils and equips them with the right foundation to succeed in all that they go on to do.
The world of St Piran's awaits, and it would be my privilege to show you its wonders.
Sebastian Sales
Headmaster