Regional U11 IAPS Hockey Success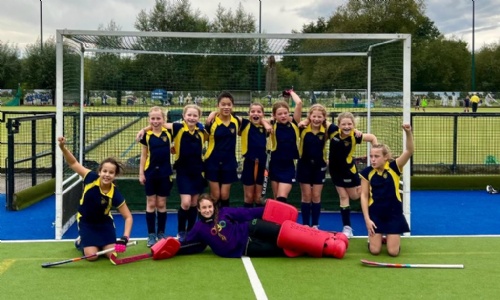 Our U11 Colts A-Team have qualified for the IAPS National Finals in November.
Our A team of colts was amazing yesterday. They played fantastic hockey all day, winning every game in their group section. They then continued playing unbelievably well in the quarter-final, winning 3-0 with some exceptional play. Into the semis, we had the majority of the ball and chances, but at the end of the game, it was 1-1, and we lost on penalty flicks. The girls demonstrated great resilience to come back fighting in the 3/4th playoff, knowing that they had to win to qualify for nationals. They showed huge amounts of determination and courage, winning this game 4-1. It was such an amazing achievement to reach the National finals in November.