IAPS National Swimming Final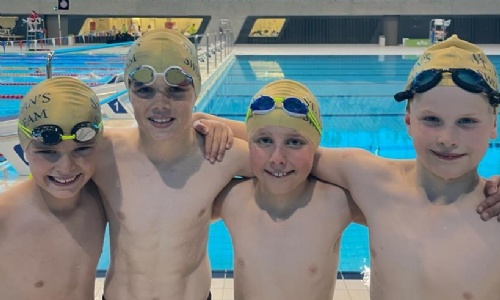 Successful Participation by Pupils at National Swimming Finals
We are enormously proud of our swimmers who attended the IAPS National Swimming Final at the London Aquatics Centre. The event saw 16 pupils from the school showcasing their swimming skills and determination.
The pupils competed in various events, including relays and individual races. In the relay events, both the U11 Girls and U10 Girls demonstrated their strength and coordination, competing in medley and freestyle relays. The boys' team also displayed brilliant skills in the U11 Boys freestyle relay.
Apart from the relays, the pupils also participated in individual events, pushing themselves to achieve their personal bests. We are delighted with their determination and dedication. One of the final races saw an U9 boy gaining an impressive second overall in the country.
The success of our pupils at the national level highlights the hard work they have put into their training and their commitment to swimming. Thank you to the parents, coaches, and staff who supported the young swimmers throughout their journey.